Bachelor's of Science in Nursing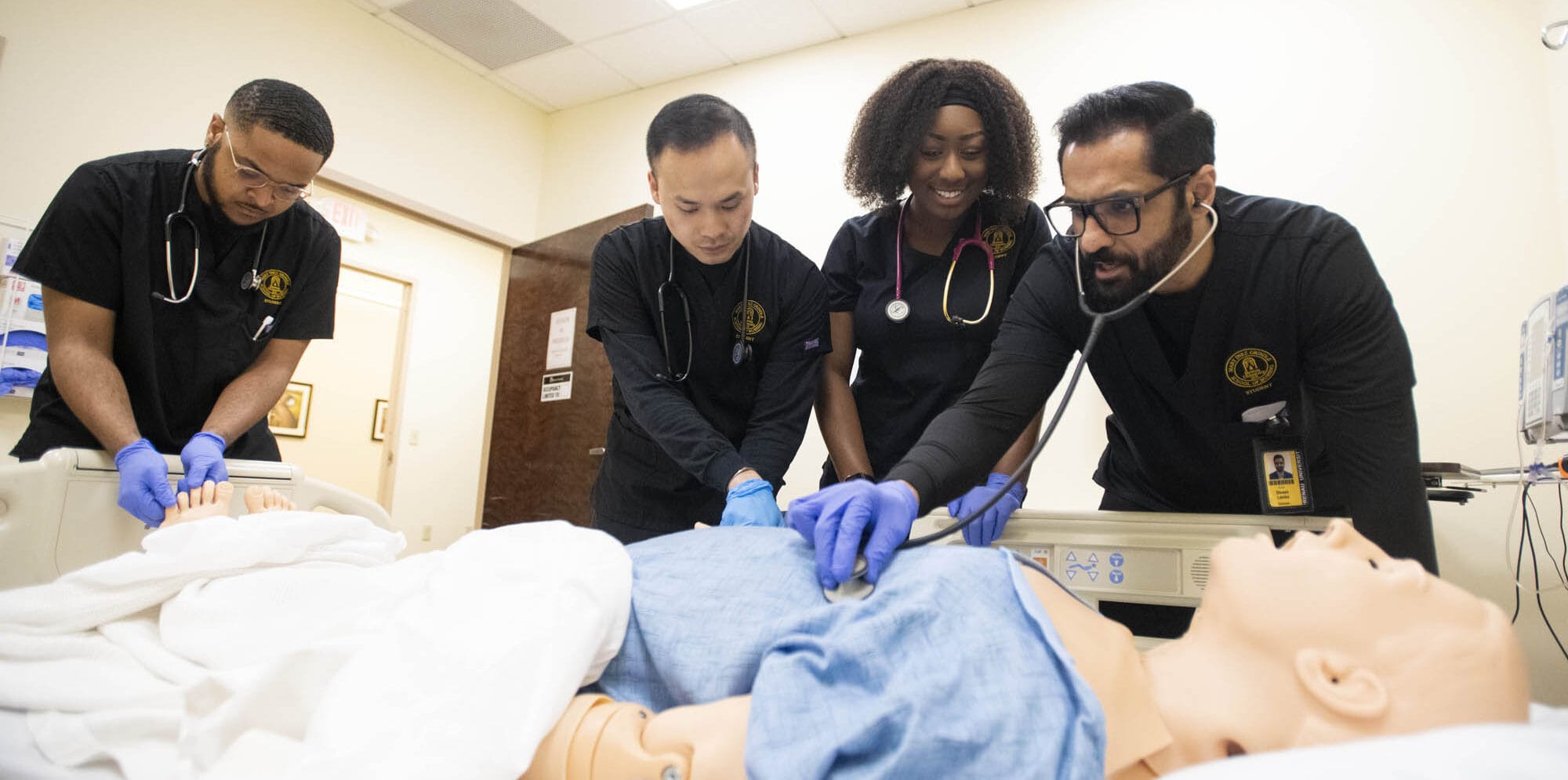 Apply now
Contact us today at admissions@brenau.edu to secure your spot. Our admissions are based on a first come, first served basis.
Already have a bachelor's? Consider our Accelerated BSN program to complete your degree in as few as 16 months.
Our Bachelor of Science in Nursing program puts you on track to becoming the health care provider you've always wanted to be. With over 50 years experience training nurses, Brenau's nursing program is devoted to helping students succeed. Our faculty are here to enhance your talents, so you have the tools to pursue a stable and fulfilling career in one of America's fastest growing fields.
Duration: 4 Semesters
Location: Gainesville
Class Type: On-Ground
Accreditation
This program is approved by the Georgia Board of Nursing and is accredited by the Commission on Collegiate Nursing Education.
Entry options
Direct Entry Program for Freshmen Applicants
Traditional Entry Program for Transfer Applicants
Pre-Nursing Program to Prepare for Entry to the Nursing Program
Student opportunities
Leave with the tools to pursue a stable and fulfilling career
Receive quality instruction from a diverse group of professors with field experience
Join the Brenau Association of Nursing students and be set up for leadership opportunities
Direct Entry students gain special status, which allows them to take some nursing courses prior to entering the clinical phase of the program
Receive individualized attention with our 13:1 student-to-teacher ratio
Earn your degree through a program with more than 50 years experience in preparing nurses
Receive a strong undergraduate liberal arts education in a supportive environment
Have the option to study abroad in BY 151 International Field Biology and BY 340 Island Microcosms
Earn merit-based scholarships that can be renewed for four years as long as you meet the criteria
Don't yet meet these requirements?
We've got you covered. You can take the Bachelor of Science in Health Science Pre-nursing concentration to prepare for a transition into the BSN program.
Coursework overview
Visit the Brenau Catalog to view the coursework.
How to apply
Step 1: Apply to the Nursing Program
Current students:
Consult with your pre-nursing advisor on how to complete the nursing application. Submit the completed application by email to drhodes@brenau.edu or by mail to Brenau University, 500 Washington St. SE, Gainesville, GA 30501.
Transfer Students:
You should have received your nursing application upon acceptance to Brenau University. Submit your completed application by email to jbenning@brenau.edu or by mail to Brenau University, 500 Washington St. SE, Gainesville, GA 30501.
Step 2: Sign up for the HESI admissions exam
Get more information about registering for the HESI admissions exam on our HESI information page. The test can be taken twice in the first half of the year and twice in the second half of the year, for a total of four attempts per year. Students must wait six weeks between HESI exam attempts.
Step 3: Decision
The Admissions and Progressions Committee will review your application. If you have met the initial admissions criteria, you will be notified of the committee's decision in writing via mail. If accepted into the program, you will receive an acceptance packet with instructions for the next steps in this process.
We're thrilled you're interested in joining Brenau's Mary Inez Grindle School of Nursing, and we hope to see you soon!
Questions about the application process?
Please reach out to Jennifer Benning, admissions counselor for nursing.
Jennifer
Benning
Staff / Assistant Director of Admissions, Senior Admissions Counselor for Nursing
Not sure if you qualify? Apply anyway
Everyone is evaluated on all admission criteria. However, we may consider those who don't meet all the requirements, but display talent and experience suitable for admission. If you're hesitant about your credentials, we encourage you to give it a shot anyway. You may end up being a perfect fit. Contact us today at admissions@brenau.edu.