Master of Fine Arts in Interior Design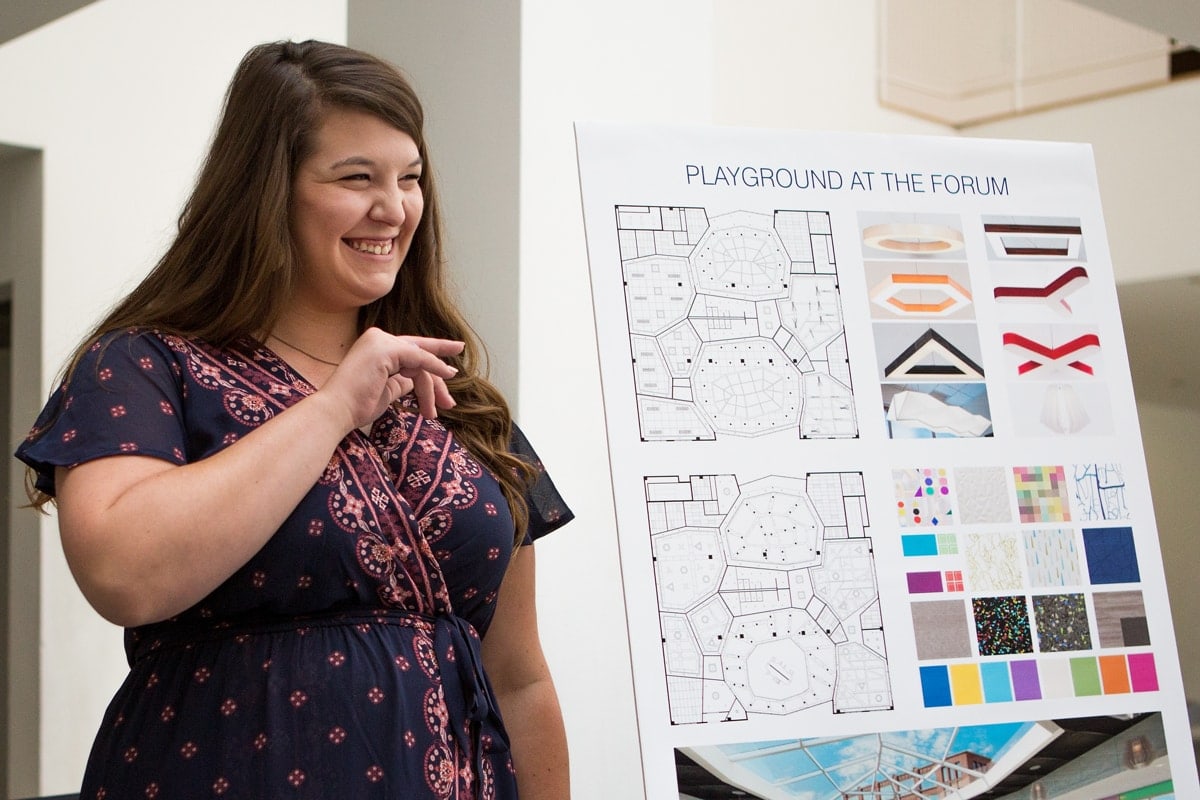 Advance your design knowledge and experience by pursuing a Master of Fine Arts in Interior Design. This fully online program gives you the opportunity to explore a research topic, prepare a thesis, and develop and teach an undergraduate interior design course. With this terminal degree, you'll be able to move into advanced practice or teach at a college level.
Duration: 6 semesters
Start term: Fall
Class type: Online
Tuition: $1,033/hr.*
* Rate is current for the 2023-24 academic year. Rates are subject to change. See the main Tuition and Fees page for current information on all Tuition and Fees.
Student opportunities
Develop techniques for evidence-based research and apply them to design
Take courses from professors who have practiced interior design professionally
Gain critical thinking skills in design analysis and project solutions
Learn about important issues in design education and research
Research, plan, implement and assess an undergraduate interior design course
Potential careers
University professor
In-house design firm researcher
Specialist in an advanced area or design practice
Health care either interior design leader or interior design studio leader
Commercial interior designer leader or interior design studio leader
Admissions requirements
To be considered for this program the applicant must meet all of the following requirements:
Bachelor's degree in interior design or architecture from an accredited college or university
Official college transcripts
3.0 GPA or higher from all college transcripts
Portfolio of student work and/or professional work
Resume
Have questions?
Contact Michael Kleeman, Chair of the Interior Design Department & Professor of Interior Design, at 770-534-6266 or mkleeman@brenau.edu.