President Ed L. Schrader announces retirement plans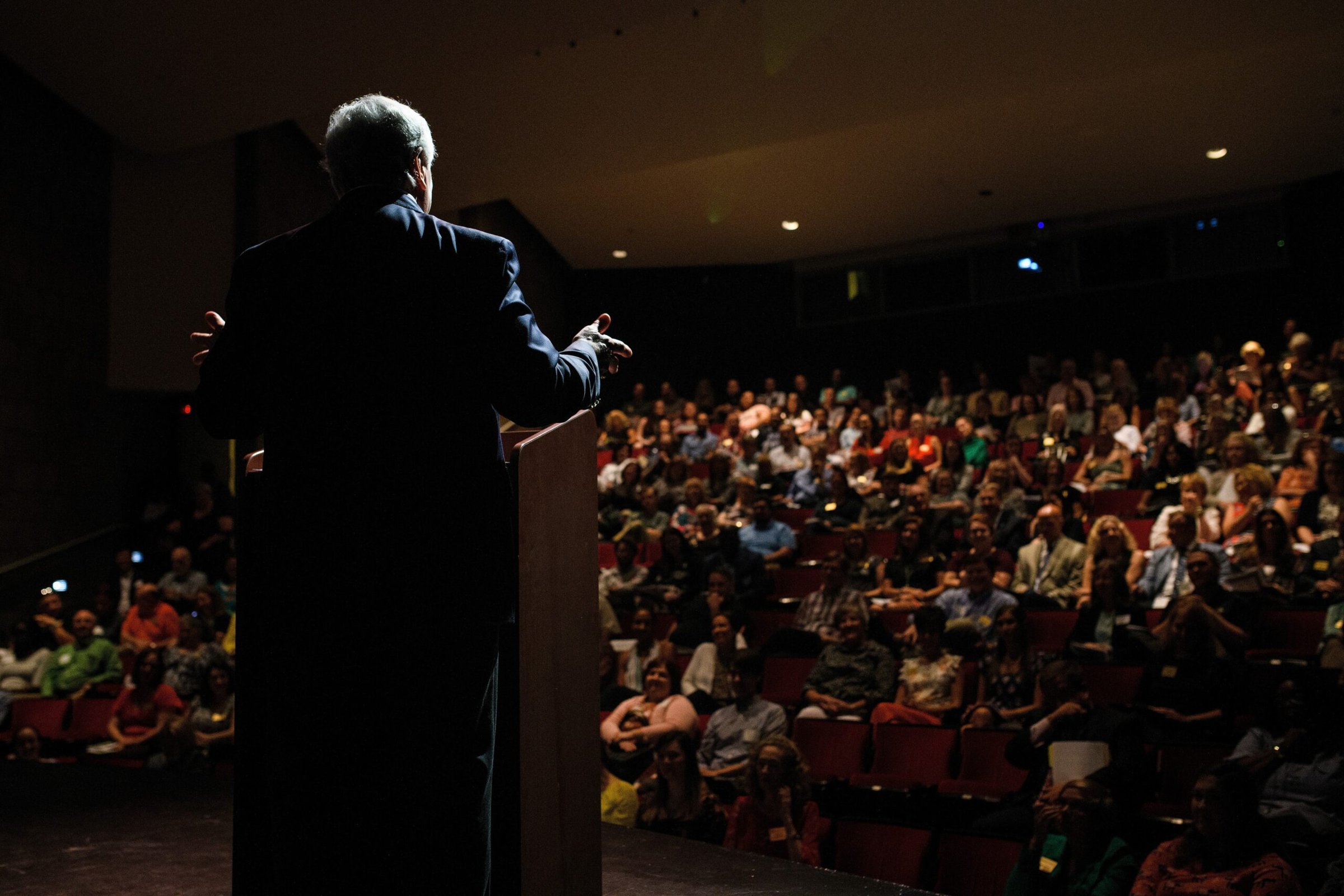 After 15 years as president of Brenau University, ushering in an era of growth and development, Ed L. Schrader announced Tuesday his plans to retire in 2019.
Schrader became the ninth Brenau president on Jan. 1, 2005, putting the university on an aggressive growth trajectory. During his tenure, the university's budget has nearly tripled to $65 million, and its endowment has increased from $26.3 million to more than $51 million. Student enrollment has almost doubled to nearly 4,000 annually enrolled, and the 6,500-piece Permanent Art Collection has grown to an estimated value of $8.3 million.
"Brenau University and the Gainesville community owe Dr. Schrader a debt of gratitude, for both are richer for his time among us," said Pete Miller, chairman of the 30-member Brenau University Board of Trustees. "Since his first day, Dr. Schrader's primary mission has been to honor the heritage of what is now our 140-year-old institution while ensuring it has a vibrant future. He has done both with a tireless passion for his work. With honesty and integrity beyond reproach, he has demonstrated unparalleled and remarkable vision and leadership."
Schrader's strategy entailed preserving the 140-year-old Women's College, which has been a part of the Gainesville and Southeastern community since 1878, while building significantly on the expansion of coeducational graduate and undergraduate programs on all Brenau campuses and online. Under Schrader's leadership, the university launched three doctoral programs in his tenure: the Doctor of Nursing Practice, the Occupational Therapy Doctorate and the Doctor of Physical Therapy. In January 2019, Brenau plans to launch its fourth doctoral program with a Doctor of Education.
One key way he strengthened the Women's College was through expanding Brenau's athletics program from 40 athletes competing in five sports when he arrived to more than 150 student-athletes — almost 20 percent of the Women's College enrollment — competing in 15 teams through the Appalachian Athletic Conference.
"Serving as Brenau University's president has been the highlight of my career," Schrader said, "and I am most appreciative to Brenau's board for allowing me to steward and lead with such a collaborative and innovative board, faculty and staff. Brenau has amazing momentum right now, and I make this announcement with full confidence, knowing that the university is poised to burn even brighter in the years ahead."
With successful enrollment growth came needs for expanded facilities. Brenau expanded its footprint from the historic 55-acre campus in Gainesville to the Brenau East facility located in the Featherbone Communiversity about a mile from the main campus in 2007. Brenau East is now the home of the growing Mary Inez Grindle nursing and occupational therapy programs, shared academic spaces, modern dance studios and the university's newest unit, the Brenau University Business Incubator. In 2013 the university grew again, adding the Brenau Downtown Center, formerly the Georgia Mountains Center, on the city square, which houses the 4,000-square-foot Theatre on the Square as well as state-of-the-art facilities for the Department of Physical Therapy and the Manhattan Art Gallery featuring art and artists from Manhattan. In the fall of 2016, the university opened a new 70-bed dormitory and four new sorority houses, and the Ernest Ledford Grindle Athletics Park opened the following spring in the nearby New Holland community.
Schrader's tenure also added Brenau campuses in Fairburn, Georgia, and Jacksonville, Florida, in addition to the historic Gainesville campus and others in Norcross and Augusta, Georgia.
Brenau has been frequently included in The Chronicle of Higher Education for being among the best colleges to work. Likewise, the university continually earns similar high marks in workplace surveys, including those of The Atlanta Journal-Constitution and The Atlanta Business Chronicle, both of which look at all businesses, institutions and nonprofit organizations in the region. The university has been recognized in these surveys for the collaborative governance style Schrader deployed and the faculty and staff confidence in senior management of the university.
"President Schrader has always been a champion of the faculty," said Julia Clay, chair of Brenau's Department of Communication. "His creative and engaged leadership has clearly led to the growth and development of the university and its programs. I and many others have been very fortunate to have him as a mentor during his time here."
Debra Dobkins, dean of Brenau's Women's College, echoes Clay's appreciation. "Dr. Schrader told me early on in his tenure that he would champion the causes of the Women's College, and he has done so in both word and deed. This signature component of Brenau University is stronger today because of his visionary leadership."
In 2014 Schrader was featured in a cover story of The Chronicle of Higher Education for the innovative financial management systems he installed at Brenau that kept the university fiscally healthy and growing through a national and international economic downturn that adversely impacted many other schools. In the system, the article noted, Schrader and Brenau officials track costs of each academic program and university operation to the penny and "use that information to figure out how to grow strategically."
Schrader also helped to ensure the financial vitality of the university by leading it through a highly successful fundraising campaign that garnered $42.39 million earmarked for enhancing the Women's College experience, expanding health sciences programs and providing greater access and financial support for students.
"Part of Dr. Schrader's vision for the university was to ensure it had the financial stability and vitality to live into the aggressive future he set forth," said Carole Ann Carter Daniel, Brenau alumna and trustee who served as co-chair of the ForeverGold: An Extraordinary Legacy campaign. "A lot of the campaign's success is due to Dr. Schrader's stellar reputation in the community and beyond."
"Dr. Schrader has easily been one of the most notable leaders and visionaries to serve Brenau," said Emmie Howard, Brenau alumna and trustee. "His ability to plan for the future but preserve the past has left a lasting impression on alumni and the entire Brenau community. We will miss him but trust that he will continue to lead us beyond his retirement."
Since the 1990s, Schrader developed relationships and partnerships with academic institutions around the world, particularly in China. Those efforts came to fruition for Brenau in mid-2014 when the Education Ministry of the People's Republic of China approved an agreement between Brenau University and Anhui Normal University for a joint degree program in early childhood teacher education. The "2+2 partnership" allows Chinese students to study two years at their home institutions before transferring to Brenau for their final two years. The partnership also provides abroad opportunities for American students and faculty exchanges from both institutions, which commenced in 2015. In May 2018, the first cohort of 2+2 students graduated with degrees from both Brenau and Anhui Normal, and this fall the university will have approximately 70 from Chinese programs students. The partnership now also includes joint degree programs in English and interior design. Currently an additional 125 students are enrolled in China preparing to attend Brenau in the next two years.
A national search for the next Brenau president will begin this fall, and a new president is expected to be in place by July 2019. The search is open to internal and external candidates who meet the criteria for the position. Schrader will work to facilitate the transition with the new president through the end of 2019 and begin a one-year sabbatical in January 2020. Following his sabbatical, he will remain in a consultancy capacity for five years.
"As trustees we knew this day would come, and in typical fashion, Dr. Schrader insisted that we were ready to begin this transition," Miller said. "We know that thoughtful succession planning is a hallmark of strong institutions, and we are confident that we have established a path and a process that will ensure that we find the right person to lead the university into its next chapter and that the university will continue to function at the highest level during this time of transition."
Prior to Schrader's time at Brenau, the Mississippi native served four and a half years as president of Shorter University in Rome, Georgia. He also served as associate dean of sciences and in other academic capacities at his undergraduate alma mater, Millsaps College in Jackson, Mississippi. Schrader majored in geology and minored in chemistry at Millsaps, where he graduated cum laude in 1973. In 1975 he was Chancellor's Honor Graduate at the University of Tennessee in Knoxville, where he earned a Master of Sciences degree in geology and geochemistry. In 1977 the Phi Beta Kappa member completed a Ph.D. at Duke University in Durham, North Carolina, where he majored in geology and geochemistry.
In addition to faculty and research roles at the University of Alabama in Tuscaloosa and Millsaps along his career path, Schrader also worked as chief geologist for the J. M. Huber Corporation in Macon, Georgia, and as vice president of United Catalysts, Inc. in Louisville, Kentucky. He served as president of Diversified Minerals Corporation in Louisville, specializing in acquisition and rehabilitation of historical mining properties, and as CEO of Consolidated Ecosystems Inc. in Jackson, Mississippi.
Schrader has written extensively for both academic and non-academic publications. He has authored more than 65 scholarly presentations and 34 peer-reviewed publications. He also has served as associate editor for Environmental Geology, an international scientific journal.
One hallmark of his tenure as Brenau's president was the 2011 reaffirmation of Brenau's credentials by the Southern Association of Colleges and Schools Commission on Colleges, the regional accreditation board that oversees all operations of public and private colleges and universities in the Southeastern United States. After Brenau's reaffirmation, Schrader was elected to the board of directors of the Southern Association of Colleges and Schools Commission on Colleges and re-elected to a second term in 2014.
He was appointed to a Washington-based Council of Independent Colleges 22-member blue-ribbon panel of U.S. college presidents. The panel was charged with developing a plan that encourages independent colleges and universities to revitalize their missions and business models to be more responsive to needs of future students.
He has served as a member of the boards of directors for several organizations, including the National Association of Intercollegiate Athletics, Elachee Nature and Science Center, Georgia Chamber of Commerce, Georgia Independent Colleges Association and the Atlanta Regional Consortium of Higher Education. He became a board member of the student finance committee of the National Association of Independent Colleges and Universities in February 2016. Schrader is a founding director of Kaxil Kiuic Biocultural Reserve, Merida, Yucatan, Mexico, and he previously served for 10 years as a member of the Board of Visitors of Duke University for the Department of Earth Sciences.
He and his wife, Myra, a former mathematics professor, plan to continue to reside in Gainesville, Georgia. They have two adult children, Melanie, an obstetrician and gynecologist, and Edward, a dentist, as well as four granddaughters and one grandson.